It seems like the gaming community just can't enough of the battle royale genre. Despite being out for nearly a year and a half, Fortnite is still going strong and PUBG is still averaging around 500,000 concurrent online players. While these games are great if you have immediate access to a phone, console or gaming PC, you may find yourself itching for some battle royale action at work or school. If this sounds like you, definitely check out some of the latest battle royale io games. Let's look at some of November's top titles.
1. Surviv.io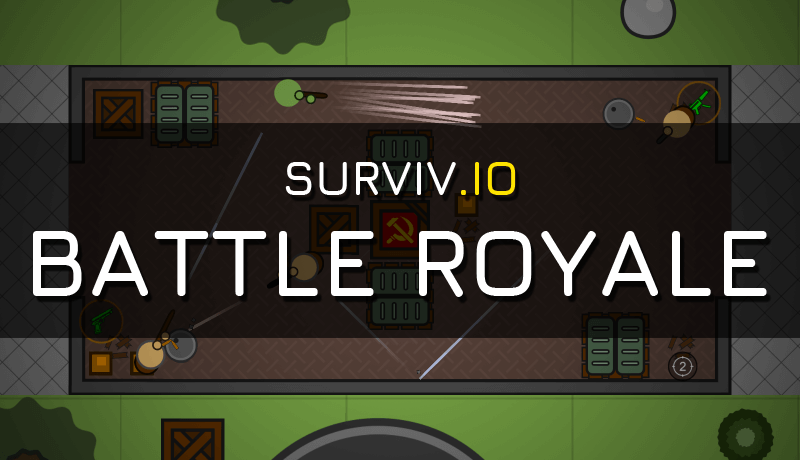 Surviv.io is easily the most popular battle royale io game right now. If you imagine a 2D version of PUBG with simple graphics, you'll get surviv.io. Each game can support up to 100 players and you can play solo, as a duo or with a squad. There is a huge variety of in game items and weapons, and despite some very minor lag issues, the game loads fast and runs really smoothly.
Surviv.io was reaching close to 25,000 concurrent online users back in May of 2018, and doesn't show any signs of slowing down. The devs are very active, constantly implementing bug fixes, balance changes and releasing new content weekly. Additionally, if you find that Surviv.io is blocked at school or work, the devs have made it super easy to get around the block by making the game available on a bunch of different urls. To easily switch to the least blocked URL, go to Surviv.io on ioGround.com and click the "Alternative URLs" link beneath the game window. This will show you a list of all the available URLs as well as how often they are reported blocked by the io game community. Simply click the URL with a high unblocked percentage and it'll automatically load the game for you.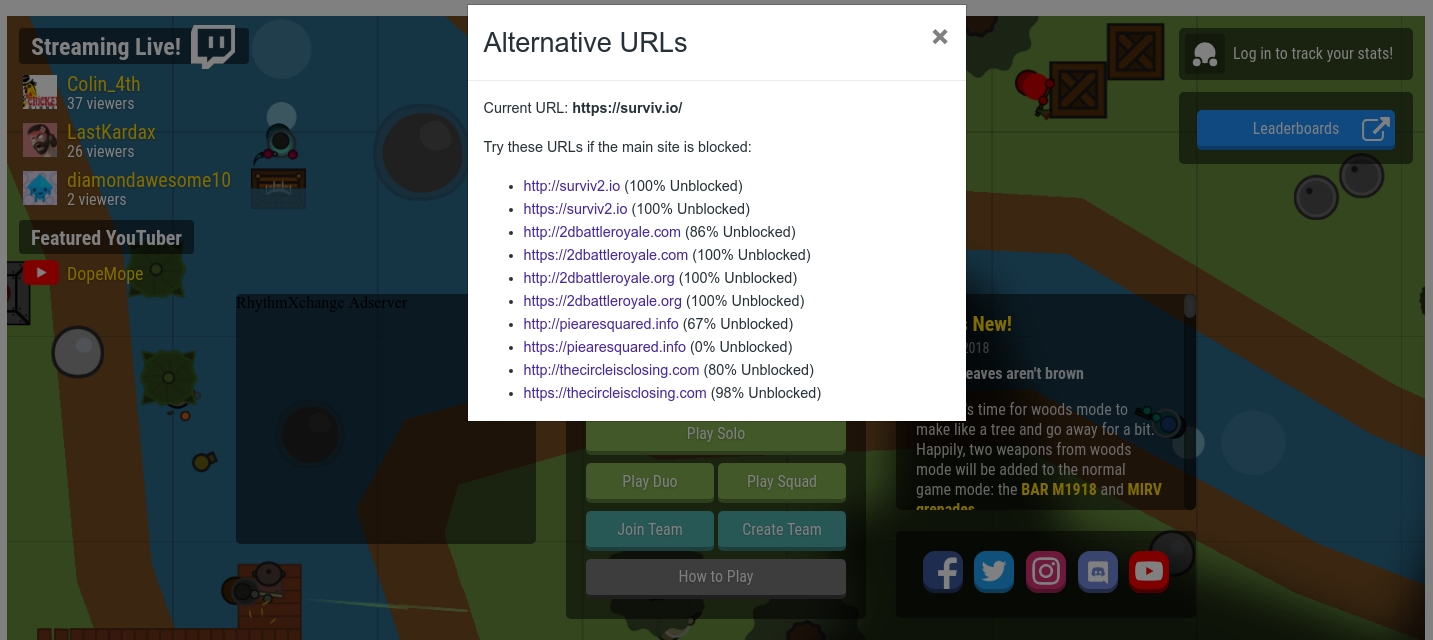 2. BuildRoyale.io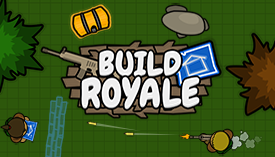 BuildRoyale.io is one of the newest battle royale io games right now and it's definitely worth a look. The game feels much closer to a 2D version of Fortnite than PUBG mainly due to the build mechanics. You spawn with a pickaxe which can be used to attack players and collect materials from map objects. Pressing Q will bring up the build mode which works pretty much the same as Fortnite. You can build walls of different types of materials to provide cover. Weapons and ammo of different types and quantites will also spawn randomly across the map.
Earlier this year, BuildRoyale.io was getting just over 1,000 concurrent users online and it still seems to be fairly popular. The matchmaking process is very quick, the game runs smoothly on low end computers and loads fast. BuildRoyale.io's assets and animations follow an art style similar to Fortnite's but with a few slight differences. The devs seem to be actively working on updating the game with Duos being released in the near future.
3. ZombsRoyale.io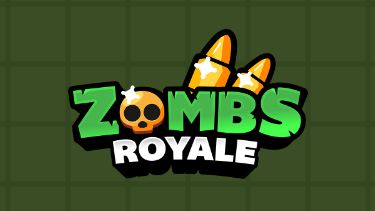 ZombsRoyale.io has been out since March of 2018 and it is without a doubt, one of the most elaborate and polished io games currently on the market. The graphics, level and sound design are all excellent, and there is an enormous variety of weapons and cosmetic items available in game. The main downside is that all these graphical features come at a significant cost to game load time and performance. Players on slow internet connections sometimes have to wait minutes before ZombsRoyale.io loads. Players on low end computers or phones will often experience less than 10 frames per second, which leads to very choppy gameplay and makes it almost impossible to win gunfights. If you have a decent computer and a fast internet connection, you'll be fine, if not then you should stick with Surviv.io and BuildRoyale.io
ZombsRoyale.io is currently one of the only battle royale io games to offer such an extensive account login system, cosmetic wardrobe and in-game store. Cosmetic items are only used to customize avatars' apperances and don't give players any gameplay advantages. The cosmetic items come from cosmetic chests which can be purchased using Z-Coins or Gems. Z-Coins can be obtained by winning games or watching ads (on mobile). Gems can only be obtained by purchasing them with real world currency. If you like winning battle royales and showing off rare items to your friends, ZombsRoyale.io is definitely worth checking out.
For the full list of battle royale io games available, check out ioGround.com battle royales